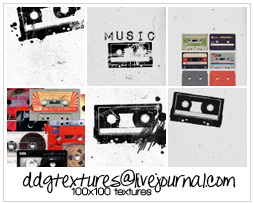 11 New textures for your creativity.
RULES
»1. Comment me after taking please!
»2. Credit me!
»3. JOIN
»4. Enjoy!
»5. Be Creative!

I don't remember where I got some of the cassette brushes, but if it's yours, tell me and I'll credit you. Most of the cassettes I googled.